Web Development
Do you want to increase your website's productivity? Need to cut back on customer support? Step up website security? Consult with our expert team to discuss the functionality you want on your site. We will find the right solution so you end up with the result you are looking for. Let us know how we can help you get results for your business by calling (714) 954-0285
E-commerce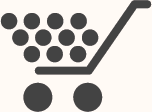 E-commerce has leveled the playing field between big businesses and one-man operations. By selling your products online, you too can claim your piece of this multi-billion dollar phenomenon. Our e-commerce solutions are customized for your specific needs. From product presentation to shopping cart construction and payment processing, your visitors will be provided with a comfortable, secure shopping experience. Watch your online sales soar with our tailor-made e-commerce solutions.
Content Management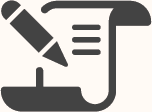 Content management systems (CMS) are the most efficient way of setting up and managing a website, especially if access will be granted to multiple users. These highly flexible systems allow web newbies and experts alike the ability to make changes to the content portions of your website. Our content management solutions are tailored to each website, allowing you to make changes to your website through an easy to use control panel that is constructed with your website's needs in mind.
Add-on Modules
Customer Contact Form

A powerful tool used to gather feedback and client's information on your websites. Gives a professional look to your website and prevents spammers from getting your email address.
Customer Survey Forms

The ultimate tool for gathering information on your website. You can easily get information about demographics, consumer behavior, new technologies and much more through surveys.
Mailing List/Newsletter System

Built to provide a centralized mailing list / newsletter system for your website. Features multiple lists, personalized emails, can handle a large number of subscribers and keeps a log of all sent emails.
"Search this Site" Tool

Adds a powerful, flexible custom searching facility to your website. It provides fast and powerful full-text searching by indexing your website in advance. Customizable search results with a choice of indexing or spidering.
Calendar & Schedule of Events

The complete solution for all of your calendar and schedule needs. Any event added to your calendar is immediately available to all its viewers, keeping scheduling conflicts at a minimum. Includes search functions.
Blog

A blog is basically a journal that is available on the web that is frequently updated and intended for general public consumption.
Photo Gallery

A Gallery is a collection of online photo albums. You can have as many web galleries as you want on your site. Each web gallery contains as many photo albums as you want.
"Recommend this Site" Form

Allow website visitors to tell their friends about your website. You get notice of all referrals, including the custom message your visitors may send to friends or business associates.
Frequently Asked Questions (FAQ)

Documents that list and answer the most frequently asked questions on a particular subject. Saves time on having to keep answering the same questions.
Forum / Bulletin Board System

An area of a website where users can post messages for other users to read and reply to. It even provides for real-time chat and a support system for your visitors.
Real Estate Listing Manager

Now you can list and manage your rentals, commercial listings and residential properties effortlessly from any location that has internet access. Your clients can instantly find your latest real estate listings at your site.
Members Only Area - password protected

Allows you to implement a "members only" area in your website, to control user access to protected areas. Comes with the ability to recognize returning members or allow new members to sign up. It has powerful control and administration features.
PodCast

Podcasting is the distribution of audio or video files, such as radio programs or music videos, over the Internet. What makes podcasting special is that it allows individuals to publish (podcast) radio shows, that interested listeners can subscribe to.
Banner Rotation System

Our banner rotation system is an ad server, with an integrated banner management interface and tracking system for gathering statistics. You can easily rotate paid banners and your own in-house advertisements. You can even integrate banners from third party advertising companies.
Knowledge Base

Better and faster customer support, providing quicker problem resolution and 24 x 7 web customer self service. Reduce operational and employee training costs. Centralized and retained employee knowledge which stops knowledge from leaving when an employee leaves.
Live Chat

Enables live help and live customer support communication directly from your website. You are able to provide one-on-one chat assistance in real-time, answer all your visitor questions and add that extra professional human touch to your website.